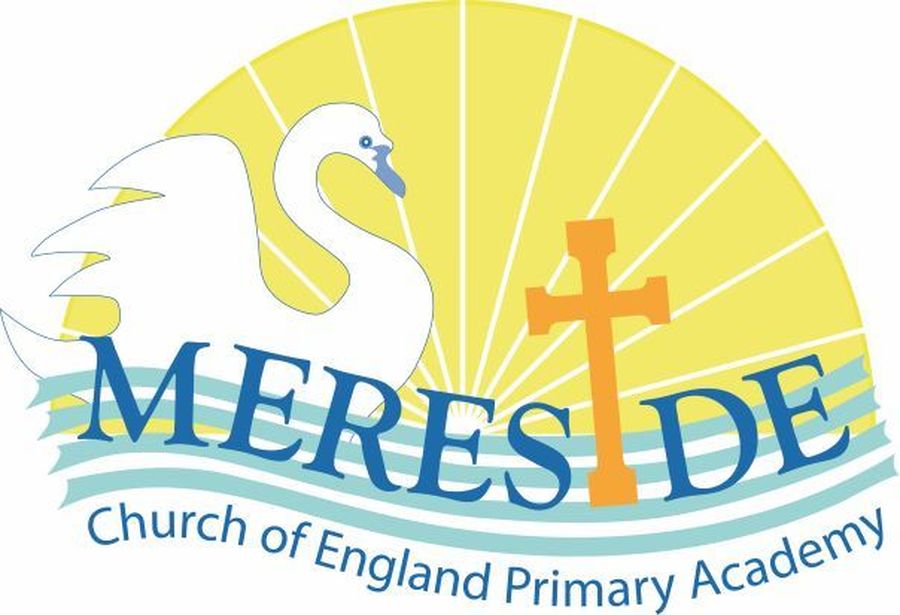 Mereside CE Primary Academy
Our Vision:
Underpinned by the core Christian value of love, our school's vision is to be at the heart of our community; supporting all our children to aspire and flourish, becoming caring global citizens who value and celebrate diversity, being good neighbours to all .
We take inspiration from the words of Jesus :(John 13:34) "I give you a new commandment, that you love one another. Just as I have loved you, you also should love one another. "
Our Values:
At the core of our schools work is the Christian value of love. We link all other values that we teach to this; helping our children to understand and learn from God's example of selfless love.
Our motto :
"Love to learn, learn to love"
Our Mission Statements:
We aim to enable all our pupils to feel loved and secure and from this:
Become compassionate and caring of others

Aspire both academically and morally

Enjoy and embrace challenge

Be motivated, curious and questioning, with a thirst for knowledge

See themselves as global citizens who celebrated and value diversity

Be able to sustain healthy relationships- becoming good collaborators and communicators

Become resilient, resourceful and reflective learners
Latest News
All Welcome...

All Welcome...

Are you able to help run an after school club? From orienteering to origami, we want to hear from you....

On Monday 15th November, children came to school in odd socks in support of Anti Bullying Week and also made some posters in class of `kind words'. We sold all of our `one kind word' wrist bands and were able to donate the remaining £40.61 to the charity.

Our next meeting will be held Monday 24th January at 7.45pm, this will be our AGM. Everyone is welcome to attend the virtual meeting. If you wish to join this meeting, please contact Sarah (PTA Chair) on 07972-724258 who will forward you the link.
Further Articles »
Latest School Events
Tempest Photography - individual and sibling photos

03

Oct

2022

9:00 am - 1:00 pm @ Mereside Academy
PTA Annual General Meeting (AGM)

03

Oct

2022

7:30 pm - 8:30 pm @ The White Horse Pub, Welock Road

Please come along to meet the committee and see what we have fundraised over 2021/2022....We would love to see you!
Welcome to EYFS presentation meeting

04

Oct

2022

5:00 pm - 6:00 pm @ Mereside Academy

Mrs Harper is holding an information session at the school for parents and carers of reception pupils. The purpose of this session is to tell you more about the Reception year and to provide you with some insight into your child's day at school.
Year 6 Level 1 & 2 Bikeability Training

10

Oct

2022

9:00 am - 13 oct, 2:00 pm @ Mereside Academy
Belvidere Secondary School Open Morning (Year 6's)

11

Oct

2022

9:00 am - 10:00 am @ Belvidere Secondary School

A chance for Year 6 Students, parents and carers to view the secondary school. To book a time slot please contact the school