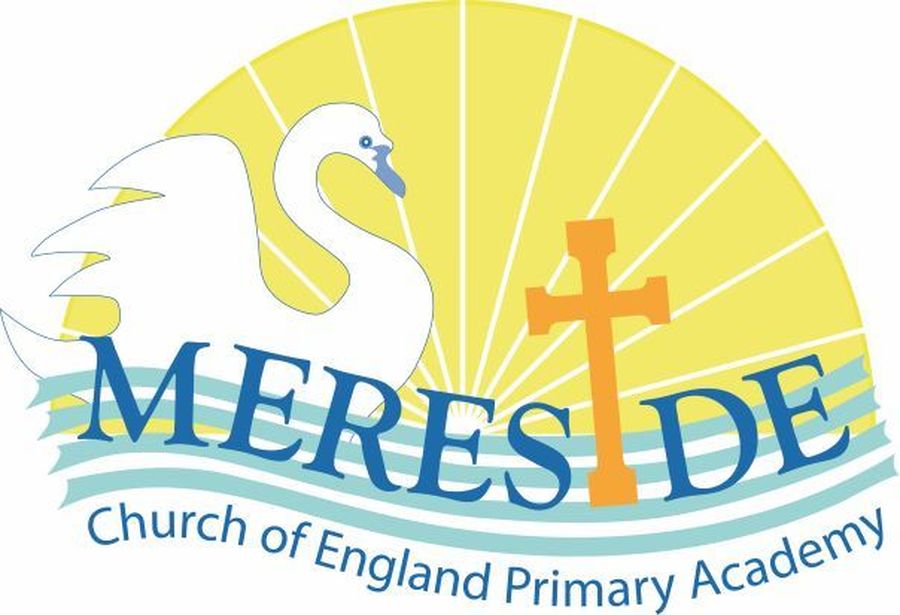 Mereside CE Primary Academy
Our Vision:
Underpinned by the core Christian value of love, our school's vision is to be at the heart of our community; supporting all our children to aspire and flourish, becoming caring global citizens who value and celebrate diversity, being good neighbours to all .
We take inspiration from the words of Jesus :(John 13:34) "I give you a new commandment, that you love one another. Just as I have loved you, you also should love one another. "
Our Values:
At the core of our schools work is the Christian value of love. We link all other values that we teach to this; helping our children to understand and learn from God's example of selfless love.
Our motto :
"Love to learn, learn to love"
Our Mission Statements:
We aim to enable all our pupils to feel loved and secure and from this:
Become compassionate and caring of others

Aspire both academically and morally

Enjoy and embrace challenge

Be motivated, curious and questioning, with a thirst for knowledge

See themselves as global citizens who celebrated and value diversity

Be able to sustain healthy relationships- becoming good collaborators and communicators

Become resilient, resourceful and reflective learners
Latest News
Click on the link below to see some familiar faces demonstrating their skills on the Ukulele as part of the West Midland's Music Service Big Play. Schools all over the region took part in one minute of music and here are the fantastic results!

We are currently exploring the best way to provide those in receipt of Free School Meals with vouchers. We will NEVER ask you for your bank details, please wait for us to contact you directly. Click on the title for further info on the suspected fraud.

Please click on the documents attached for advice on how to maintain good mental health during this tricky time and contacts should you require any assistance.

The Barnabas Community Food Bank are still providing food for those who need it. If you are struggling with providing food for your family, please contact school so that we can refer you to the project. Please contact admin if you require help.

The tone and content of the statement from the Prime Minister has demonstrated the seriousness of this situation. Please click on the title for the message.
Further Articles »
Latest School Events
Otters Class Swimming Lesson

31

Mar

2020

9:00 am - 10:50 am @ Prestfelde School

Otters Class will be going to Prestfelde School for their weekly swimming lesson.
Shrewsbury School Games Year 5 & 6 Orienteering Event

01

Apr

2020

12:00 pm - 4:00 pm @ Shrewsbury Sports Village

Some of our Year 5 & 6 children are taking part in this event.
Year 4 'Bones, Stones & Metals' Performance for Parents & Carers

02

Apr

2020

2:00 pm - 2:45 pm @ Mereside Academy

Parents & Carers of children in Year 4 (Foxes & Pine Martens) are invited to watch their performance of 'Bones, Stones & Metals' to celebrate their learning about the Stone Age, Bronze Age & Iron Age.
Break up for Easter Holiday

03

Apr

2020

@ Mereside Academy

Last day of the Spring Term.
PTA Easter Bingo

03

Apr

2020

6:00 pm - 8:00 pm @ Mereside Academy

Easter themed bingo for all the family! Key Stage 2 children who can follow the game themselves can attend unaccompanied whilst Key Stage 1 children will need to be accompanied by a Parent/Carer. Refreshments and 'bingo' dabbers will be available to buy and there will also be a raffle!