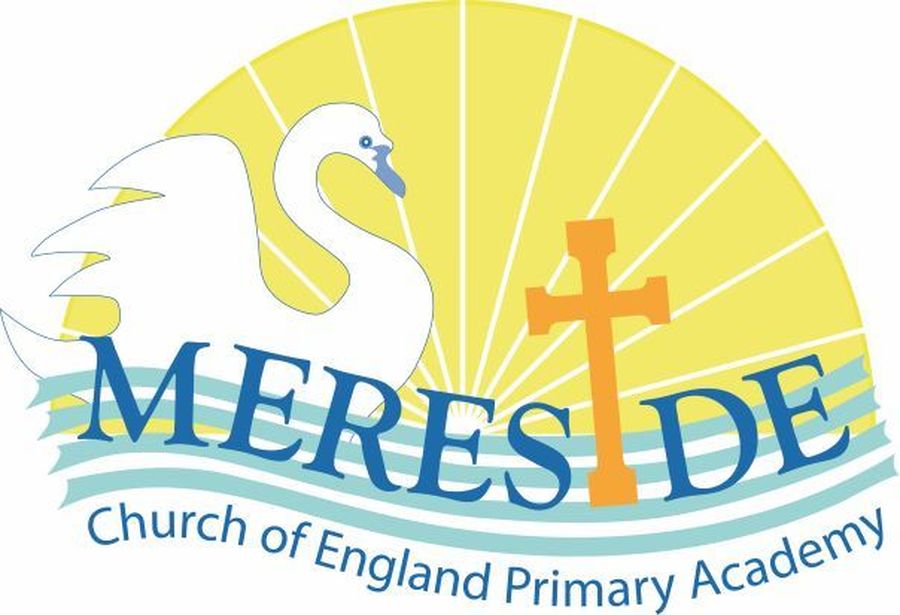 Mereside CE Primary Academy
Our Vision:
Underpinned by the core Christian value of love, our school's vision is to be at the heart of our community; supporting all our children to aspire and flourish, becoming caring global citizens who value and celebrate diversity, being good neighbours to all .
We take inspiration from the words of Jesus :(John 13:34) "I give you a new commandment, that you love one another. Just as I have loved you, you also should love one another. "
Our Values:
At the core of our schools work is the Christian value of love. We link all other values that we teach to this; helping our children to understand and learn from God's example of selfless love.
Our motto :
"Love to learn, learn to love"
Our Mission Statements:
We aim to enable all our pupils to feel loved and secure and from this:
Become compassionate and caring of others

Aspire both academically and morally

Enjoy and embrace challenge

Be motivated, curious and questioning, with a thirst for knowledge

See themselves as global citizens who celebrated and value diversity

Be able to sustain healthy relationships- becoming good collaborators and communicators

Become resilient, resourceful and reflective learners
Latest News
On Friday 18th November, 2022 we will be raising awareness for 'Children in Need'. Children can come to school dressed in casual clothes.

The PTA will be holding a school Disco for all our children. Please view the PTA consent form below for exact details of the event schedule for each year group. The Disco will take place after school on Friday 2nd December, 2022

We all know that buying Christmas jumpers each year can be quite expensive and they are only worn for such a short period of time. We are looking for donations of Christmas Clothing etc which we can then sell on the playground on the 1st December.

We would be very grateful if you were able to your donate your unwanted items to school as part of our Bag2school fundraiser. The more they weigh, the more they pay!

This year for our Harvest Festival Service will take place at St Giles Church on Wednesday 19th October, 2022. Leading up to this date we are going to be collecting items for the Shrewsbury Food Bank.
Further Articles »
Latest School Events
Parent/Carer Open Evening for Reception 2023 Intake

05

Dec

2022

5:00 pm - 6:00 pm @ Mereside Academy

An opportunity for parents/carers of pre-school children due to start school in September 2023, to visit the school. Please contact the school office by phone or email to book your place.
Shrewsbury College Students Panto Performance of Aladdin for EYFS, Year 1 and 2

06

Dec

2022

12:00 am - 1:00 am @ Mereside Academy
Shrewsbury College Students Panto Performance of Aladdin for Year 3

07

Dec

2022

10:30 am - 11:30 am @ Shrewsbury College
School Christmas Lunch

07

Dec

2022

11:30 am - 1:15 pm @ Mereside Academy

The menu is: Roast Turkey with Chipolatas or Best of British Vegan Sausage (v) served with Stuffing Balls, Roast & Mashed Potatoes, Fresh Carrots, Sprouts & Garden Peas. Followed by Festive Cupcakes or Christmas Shortbread or Fresh Fruit Salad or Yoghurt.
Shrewsbury College Students Panto Performance of Aladdin for Year 4

07

Dec

2022

1:30 pm - 2:30 pm @ Shrewsbury College