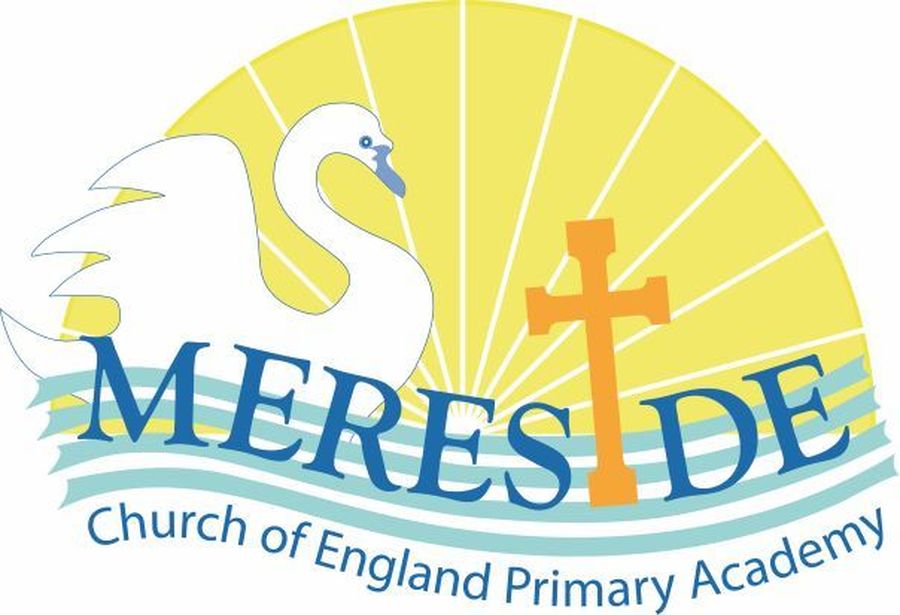 Mereside CE Primary Academy
Our Vision:
Underpinned by the core Christian value of love, our school's vision is to be at the heart of our community; supporting all our children to aspire and flourish, becoming caring global citizens who value and celebrate diversity, being good neighbours to all .
We take inspiration from the words of Jesus :(John 13:34) "I give you a new commandment, that you love one another. Just as I have loved you, you also should love one another. "
Our Values:
At the core of our schools work is the Christian value of love. We link all other values that we teach to this; helping our children to understand and learn from God's example of selfless love.
Our motto :
"Love to learn, learn to love"
Our Mission Statements:
We aim to enable all our pupils to feel loved and secure and from this:
Become compassionate and caring of others

Aspire both academically and morally

Enjoy and embrace challenge

Be motivated, curious and questioning, with a thirst for knowledge

See themselves as global citizens who celebrated and value diversity

Be able to sustain healthy relationships- becoming good collaborators and communicators

Become resilient, resourceful and reflective learners
Latest News
Enjoy our virtual celebration assembly today. You can even join in with the Mereside song

Shropshire Council has developed a simple interactive online map to help families find the locations of the supermarkets across the county that accept the Government's free school meal vouchers. Click on the title of this news to access the link.

The Year 6 Leavers Hoodie is now available to view and order on the School Shop Direct Website. Orders must be made by Friday 8th May, 2020. After this date the hoodie will be removed from their website & no further orders will be accepted.

Please click on the title to find information on how to keep safe whilst online. This is even more important now our children are accessing the online environment for their remote learning and research.

Click on the title for contact details of The Parenting Team. They offer advice on how to deal with tricky questions and situations and are a phone call away.
Further Articles »
Latest School Events
Whitsun Half Term Holiday

25

May

2020

@ Mereside Academy
Return to School

01

Jun

2020

@ Mereside Academy
Primary Schools' Shrewsbury Half Marathon

06

Jun

2020

9:00 am - 11:00 am @ Shropshire County Showground

Some of our children will be running the final 1.1 mile to complete the Primary Schools' Challenge of running 13.1 miles for the Shrewsbury Half Marathon.