Children In Need - Come Casual Day - Friday 18th November, 2022
Children In Need - Come Casual Day - Friday 18th November, 2022
16 November 2022 (by Carol Sambrook)
On Friday 18th November, 2022 we will be raising awareness for 'Children in Need'. Children can come to school dressed in casual clothes.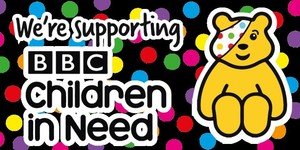 If they wish, they can wear Children in Need related clothing/headbands etc. Please don't feel you need to go out and purchase `Pudsey' merchandise – this is purely optional.
If you do not wish to donate or your child does not wish to take part please ensure they come to school in their school uniform. There is no minimum donation, just give what you can.