Welcome to Mereside CE Primary School
On behalf of our school community I would like to extend a very warm welcome to Mereside CE Primary School website.
We really value the partnership between home and school and see your child's learning journey through their time with us as a joint venture between you and all members of staff here at our school.
At our school we believe that all of our children can achieve highly and become valued members of society. They are our future and therefore together we must provide a strong foundation on which they can build. Read full welcome message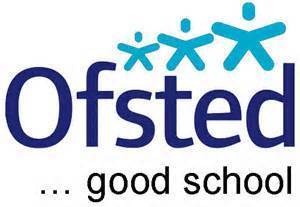 "Strengths include the overall quality of teaching, learning and assessment, pupils' personal development and outcomes."
Mereside CE has a strong team of Governors working with the Head Teacher to set and monitor progress towards the schools key strategic goals. Find out more about who the Governors are and what they do.
School Office 'Counter' open times
The opening times of the school office counter each day is from 8.45am to 9.15am and from 3.15pm to 3.45pm. There is an office post box in the reception foyer for all letters, payments (in a sealed envelope) and reply slips. The post box is secure and is emptied daily.


www.schoolshopdirect.co.uk
Our school menu complies with all government nutrition guidelines to help pupils gain the most from their education and is based on the most popular dishes selected by our children.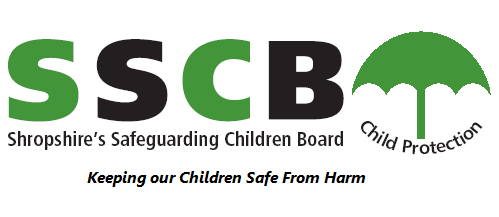 www.safeguardingshropshireschildren.org.uk
Use this website to help when revising for any tests in English, Maths or Science. Aimed at Years 3, 4, 5 and 6. It has lots of games and activities to help you learn what you need to, when you need to.
For year 1 and 2 to revise and practise their learning. Also great for older pupils who want to make sure they have the basics. There are English and Maths activities on here as well as games.
Our website
To find out more about our school please take time to browse our website and click on the relevant links at the top of the page. We hope you find the information useful but if there are things that yo
u would like to see in future versions please contact us .
Don't forget to stay safe when you're browsing the web. The ThinkUKnow website is a great source of information.
Mereside CE News
Reception Applications for September 2019
Shropshire Council Admissions team have asked schools to remind all families with children who will be aged 4yrs by 31/08/2019, that the closing date for September 2019 Reception places is Tuesday 15th January, 2019.
Charity 'Come Festive Day'
'Thank you' to everyone who got involved in our `come festive day' on Thursday 20th December, 2018 and made donations in support of Christian Aid. We raised a fantastic £275.22 for this worthwhile charity!
Appeal for Plastic Bottles!
If you have any empty, clean 2 litre plastic drinks bottles please donate them to school. We are planning to use them to build a greenhouse.
Poppy Appeal 2018
'Thank you' to everyone who purchased items in support of the Royal British Legion Poppy Appeal, we raised a fantastic £123.22 for the charity.
PTA Tea Towel Fundraiser
Tea Towel orders were sent home this week. Thank you' to everyone who ordered them, a fantastic £355.98 has been raised for school funds.
Further Articles »
Latest School Events
Break up for Half Term Holiday

15

Feb

2019

@ Mereside School

'Ready Steady Read' Sponsored Event

18

Feb

2019

As part of World Book Day we are running a 'Ready Steady Read' sponsored event over the half term holiday. Children taking part need to record the number of minutes they have read at home during the week. Children will be issued with a 'Ready Steady Read' voucher for half the value of the money they have raised. The voucher can be used at the Usbourne Bookstall after school on Wednesday 6th March, 2019. The other half of the money raised will go towards books for school.

February Half Term Holiday

18

Feb

2019

@ Mereside School

Return to School

25

Feb

2019

@ Mereside School

Year 3 Football Match

25

Feb

2019

1:30 pm - 3:00 pm @ Greenfields Primary School

Some of our Year 3 boys and girls are taking part in a 6-a-side football against Greenfields Primary.